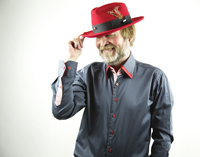 "Never do anything in your own business which means you have to cross the street to avoid someone." #Integrity #Trust
"The Micro Enterprise Revolution is unseen but unstoppable. Only the large organisations which 'get micro enterprise' will thrive." #NotAnSME
(Tony Robinson OBE)
#MicroBizMattersDay Jan 8 2016 Give 8 minutes
Micro enterprise owners continuously increase their share of global influence, economies and employment. They drive most innovation and positive change. They make successful online and offline communities. They are the customers, suppliers and collaborators every business eco system needs.
I am a professional business speaker, author, facilitator and co-founder (with Tina Boden) of the Enterprise Rockers CIC (#PayInThirtyDays #NotAnSME #MicroBizMattersDay #Indie25ER). My role is to spread the word and professionally assist leaders to understand how to engage with and support prospective and existing micro enterprise owners (95% of all businesses).
It makes sense to be involved in the micro enterprise revolution and no sense to be a bystander.
If you are interested in engaging with and/or developing products and services (including support & training) for micro enterprise then this website tells you all you need to know about our company's (The Business Advisory Bureau Limited. Established 1986) offer to you.
Talk to me – the Micro Enterprise Revolutionary
Tony Robinson OBE is an award winning author and speaker. He received an OBE, from Prince Charles, for Small Firms and Training in 2001. He has received 2 Lifetime Achievement Awards for Enterprise – from the International Association of Book Keepers in 2012 and Start Your Business Magazine in 2013.
Tony's 'The Enterprise Way' conference speeches and Enterprise Rockers' corporate shows explain how to engage and support micro enterprise owners. The speeches are based on extensive research and experience and are entertainingly delivered, without notes. Tony interacts with the audience, mostly off stage, whilst the audience watches a revolving slide show.
Tony's practical, humorous, best selling book 'Freedom from Bosses Forever' has received hundreds of excellent reviews and is rated 5 stars by readers on Amazon. It has been Start Your Business Magazine's Book of the Month and nominated in 2014 for Small Business Book of the Year.

Tony is also an Ambassador for a number of organisations and events including Europe's biggest annual business event at Olympia The Business Show. Tina is an Ambassador for many organisations and events too including the annual Small Business Saturday. Tina and Tony are both Sage Business Experts.